Defining Accessibility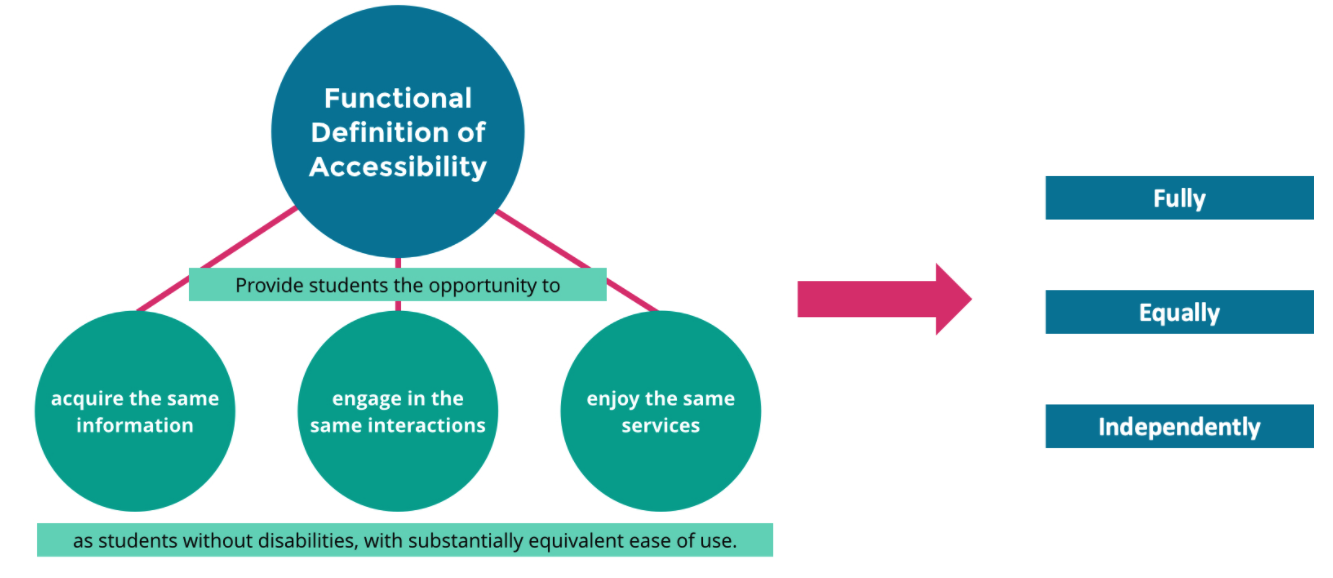 The Office of Civil Rights provides a functional definition of accessibility in education: Accessibility is providing students the opportunity to acquire the same information, engage in the same interactions, and enjoy the same services as students without disabilities, with substantially equivalent ease of use fully, equally, and independently.
---
Introducing Blackboard Ally
Tool in Blackboard to improve accessibility of course content

Accessibility Scores

Guides for improving accessibility

Course Accessibility Report

Alternative Formats

Benefits for students and instructors

Students have access to alternate formats.

Instructors see scores, guidance, course reports, and alternative formats to guide accessibility improvements.
Accessibility Scores

Course Accessibility Report

Alternate Formats

Meets students' diverse learning and access needs.

Requires no additional effort from the instructor.

Availability depends on source document type.

Instructor can remove access to alternative formats if necessary.
---
Ally Usage in Spring 2022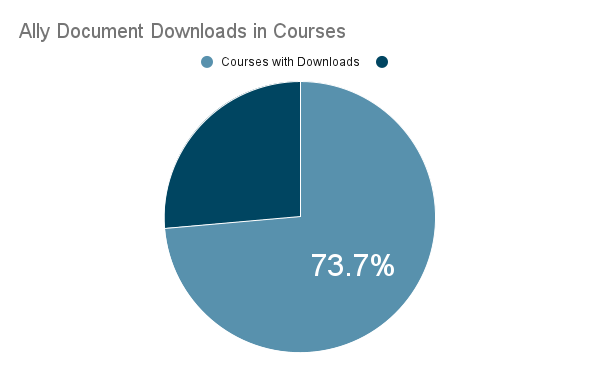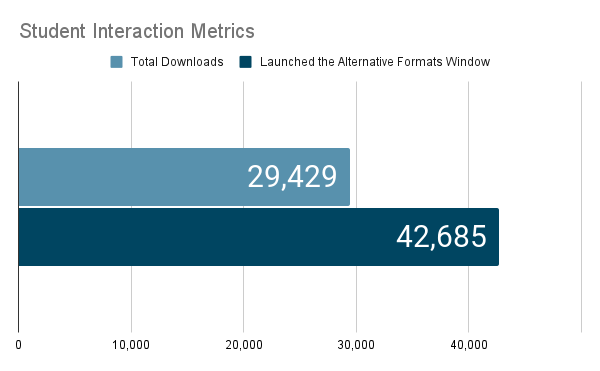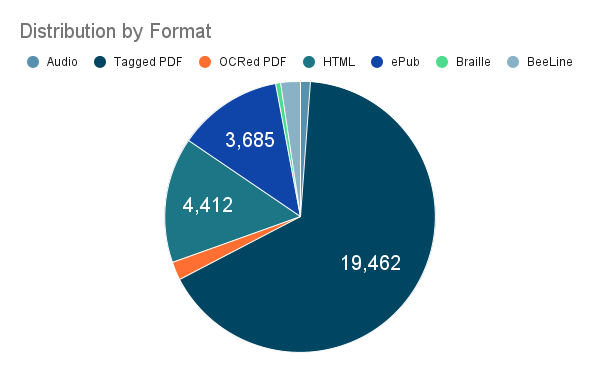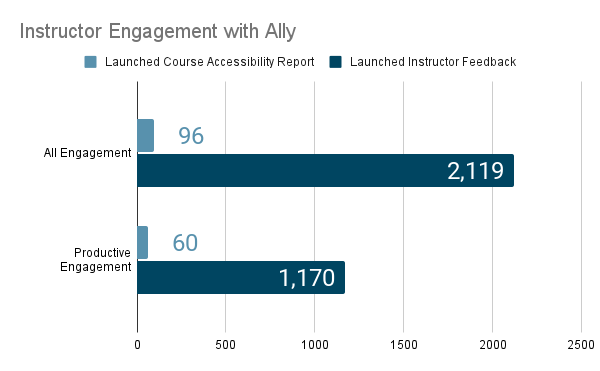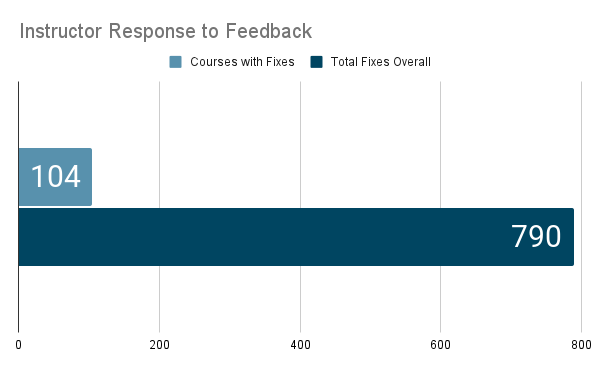 ---
Trainings Offered
Top 10 Accessibility Best Practices

Accessible Word Documents

Accessible PowerPoint Presentations

Captioning Overview

Blackboard Accessibility 

Word Press Accessibility Basics

Accessible HTML Documents

Adobe Acrobat Accessibility
Training offerings can be combined and customized to meet the needs of a group or department.
---
Request Training for Your Team